Direct links to Daily News
Today's comic Education is the answer.. If you dont teach them about sex ed..they will learn from trial and error..and trust me...you dont want the street to be their tutor...
This Week's News Digest
1) Didis old bag of tricks is becomming predictible
Throughout her political career, Mamata Banerjee has taken pride in being perceived as an honest, firebrand leader - a champion of the poor and downtrodden. Read more...
2) Poll results show nation wont tolarate coppuption - PM Modi hails BJP performance
PM Narendra Modi said BJP performance in parliament, assembly and local polls across India Read more...
3)All payments over Rs 5000 to be done electronically: Finince Minister tells departments.
The finance ministry said that any payments by govornment to suppliers, contractors, grantees and Read more...
4) Modi became TIMEs person of the year by ripping pockets and throats: Congress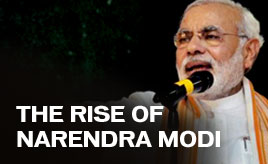 The congress Party said PM Narendro Modi bagged the online readers poll for Time Read more...
5) News in Bengali - Distribution of black money to poor.
More news in Bengali Read more...
6) News in Bengali:Modis India becomes 5th largest economy in the world
7) Kolkata Diary Bengali News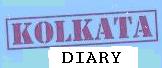 (a) Read latest news of Kolkata Read more...
8) Sports: Dhoni to play against England with virtually no match practise
First ODI against England is scheduled on Jan 15. It will be his first match having last played in Oct 29th Read more...
9) Entertainment
Dangal VS Sultan: Who won the first day box office battle ? / Deepika Padukone on the transition frpm xxx to Padmavati / Salman claims he is not nicest when it comes to relationship. Read more...
10)Live Criket Score
The Opening Words
We received phone calls and emails enquiring about the activities of Bengali community here in Toronto as well as services the community provide to new immigrants. We feel there is a need for a website that would provide the informations. This page is dedicated to that need. Having this page in world wide web means if anybody anywhere in the world like to know about the activities of Bengali community of Toronto, all he has to do is to search for this page. If you have any public service announcement(s) to make or just share your views, don't hesitate to contact us by email or phone. Thank you very much and enjoy. —your TorontoBengali.Com team-