Direct links to daily news
==================
If you like to put an advertisement in this page, don't hasitate to email crs0823@inforamp.net for more infomation. Our rate is very cheap and you have a good oppertunity to be in world wide web at a low cost.
==================
==================
See Bengali movies online. Hundreds of movies to choose from. Must register and must have high speed internet access.
==================
==================
==================
Watch Indian TV on youe PC
==================
==================
==================
==================
==================
==================
==================
Click on the article to read details
TOLLYGUNGE: News In Bengali - Entertainment News
1 - Rubbing salt in wounds - Politics over relief to '84 riot victims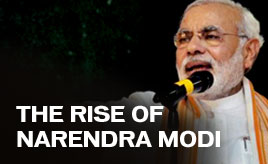 More than putting inexperience on display or showing incompetence in governance, the Modi government seems to be playing electoral politics with regard to fresh relief to the survivors of the 1984 Sikh massacre. Three assembly by-elections were announced and the BJP hoped to gather the necessary numbers to form a government in Delhi. The model code of conduct was in force when a Home Ministry official announced on October 30 — as Sikh organisations prepared to observe the riots anniversary — that "the NDA government has decided to give Rs 5 lakh each to the next of kin of those killed in the 1984 anti-Sikh riots". Read more..........

2 - MISSED MOMENT - False narratives and mutual suspicions can only be recipes for narrow visions. Relations between India and China have long been held hostage to the myth of 'historical friendship'. Since the brief war between them in 1962, mutual suspicions have replaced the false narrative of old friendship. Xi Jinping, the Chinese president, and Narendra Modi, India's prime minister, had a historic opportunity to change all that and get real. - Read More..........

BY all accounts poor infrastructure is the biggest stumbling block for achieving higher economic growth. Lack of roads, highways, power, ports, airports and water has acted as the main deterrent to attracting foreign direct investment, especially in the South Asian region Read More....


- Islam is beset by its inter-sect rivalry for space which has seen violent overtones for many centuries. Until this rivalry is put to rest with victory, dominance or defeat of one or the other, there is no likelihood of evolution towards modernism. Read More.....
- Our neighbour's son is a financial wizard. He is rarely seen during our waking hours whenever he is on a short visit from abroad. But whenever he is sighted, his father promptly calls me. He feels that our combined wisdom would make it easier to assimilate whatever he mumbles in his ever pre-occupied mode. Read More..... - Last month three significant incidents took place in the election-charged state of Jammu and Kashmir, which could make policy-makers in New Delhi reflect once again on the deployment of the army on internal security duty. Read More...
(a) Burdwan blast: NIA team to visit Dhaka, (b) Madan speaks, Srinjoy answers , (c) Trinamool to corner govt on stash , (d) Lynching horror at Kolkata medical college: Eight freshers among suspects , (e)Sonu Nigam, Hariharan light up Sa Re Ga Ma Pa finale, (f) Chit fund bust hits Kolkata music concerts - Former India captain Sourav Ganguly today joined the Supreme Court-appointed Mudgal committee, which is probing the IPL betting and spot-fixing scandal, as an expert on cricketing affairs. Ganguly is conversant with the modern day game and has an unquestionable reputation when it comes to integrity. Read More....
--
- Ungli" celebrates the youth of India that is impatient, irreverent and most importantly, intolerant to injustice. Five friends — played by Emraan Hashmi, Kangana Ranaut, Randeep Hooda, Neil Bhoopalam and Angad Bedi — come together, like the fingers of a fist, as vigilantes against the powers that be. Neha Dhupia also plays a pivotal role in the film. / Priyanka Chopra contributes to PM's Swachh Bharat Abhiyan - Actress Priyanka Chopra took it upon herself to clean up a garbage-laden neighbourhood in Mumbai as part of her efforts towards Prime Minister Narendra Modi's Clean India campaign. Read More.. 10 TOLLYGUNGE: News In Bengali - Entertainment News

==================
Mark your calendar a year in advance for 35th NABC conference at George R. Brown Convention Center, 1001 Avenida de las Americas, Houston, Texas 77010 from 10th to 12th July 2015. Presentation of highly entertaining program with vocalists, dancers, musicians, actors, actresses & band group from Mombai, Kolkata & Dhaka will be highlight again at the sanmelan. Artists expect to participate at the sanmelan will be annunced here as soon as they will be confirmed. On line registration is on as well as hotel booking. So check it out by clicking following link.
==================
PBCA DRAMA 'NAHABAT':Prabasi Bengali Cultural Association (PBCA) Presents annual Drama "NAHABAT"--a Hilarious Comedy Wedding Play-- at Don Bosco Secondary School, 2 St. Andrews Blvd., Weston, M9R 1V8 (Islington Ave / south of Hwy 401). On Saturday, November 29, 2014 from 5:00 pm --Admission fee: $15.00/person including dinner, Reserved seats: $35.00/person including dinner. For tickets & more information, please call Bapi Banerjee (416-750-0652). or Anirban KarGupta (416-890-8263)
==================
NEW YEAR DINNER DANCE:This year's new year party will be held on Wednesday, December 31st, starting at 7:00 PM organized by PBCA at Tagore Center.. Co-chairpersons: Tarun Gupta(416-514-1251), Arun Raha(905-474-1302), Avijit Kanu Sinha Roy(905-513-7076) & Apurba Mukherjee(416-970-7446).You must book your seat.
==================
| | | |
| --- | --- | --- |
| | Live Criket Score Here | |
The Opening Words
We received phone calls and emails enquiring about the activities of Bengali community here in Toronto as well as services the community provide to new immigrants. We feel there is a need for a website that would provide the informations. This page is dedicated to that need. Having this page in world wide web means if anybody anywhere in the world like to know about the activities of Bengali community of Toronto, all he has to do is to search for this page. If you have any public service announcement(s) to make or just share your views, don't hesitate to contact us by email or phone. Thank you very much and enjoy. ---your TorontoBengali.Com team---
Send us E-mail at:
ghoshranen@ca.inter.net
Visitor's count Since nov 23rd, 2014 :
Onlinecasino