==================
Click on the article to read details
Indian National News
1 - Too soon to write off AAP as a failure
The messy revelations coming out of the Aam Aadmi Party (AAP) on how Yogendra Yadav and Prashant Bhushan were removed from the party's highest decision-making body, the Political Affairs Committee (PAC), offers grounds for hope, as yet. Yes, AAP certainly displays the typical characteristics of the Indian political party, subservient to one paramount leader.Read more..........

2 - Farmers' interests are only one part of designing a workable land acquisition law - The high-decibel debate on land acquisition, playing out in Parliament and media since the opening of the budget session, is asking the wrong question. Asking whether the Land Acquisition (Amendment) Ordinance 2014 promulgated by the president is anti-farmer or not is simplistic and misleading. It forgets that the issue under consideration is establishing a workable mechanism for acquiring land, not laying down the contours of a successful kisan vikas patra scheme. - Read More..........

BY all accounts poor infrastructure is the biggest stumbling block for achieving higher economic growth. Lack of roads, highways, power, ports, airports and water has acted as the main deterrent to attracting foreign direct investment, especially in the South Asian region Read More....


- Much has been written and debated about the BBC documentary, "India's Daughter" and whether it should have been banned in India? After seeing the film and hearing the misogynist defense lawyers and the equally rabid rapist, being interviewed at length, I realized that nothing new was being filmed or said. It all happened on prime time TV in India and though we never got to see the parents as shown in the film, there were quite a few printed interviews that showed their love, their loss and their terrible grief. Read More.....
- Absolutely no ground has been lost since we won 34 of the 42 seats in Bengal in May 2014 – in fact, we've gained ground. Elections are barometers in a democracy. In the cosmopolitan urban Chowringhee assembly by-poll a few months ago, the BJP president found it important enough to come and campaign. What was the result? Trinamool won by a whopping 15,000 votes. Read More..... - Finance minister Arun Jaitley concluded his Budget 2015 speech with a quotation from the Upanishads, "Sarve bhavantu sukhinah, sarve santu niraamayaah" (May everybody be happy, may everybody be free from illness). His Budget, however, neither announced any significant ramp up in public funding for healthcare, nor did it provide any impetus to research and development in the pharmaceutical and life sciences. It may have kick-started thinking on the healthcare agenda, but the latter needs far more attention to be able to make a significant impact. Read More...
(a) VIP Road gets flyover after three years, (b) For Kolkata, a taste of fast lane , (c) Have spoken to Modi, Ahmed Patel: Mukul Roy , (d) Swine flu claims 14th life in city , (e) Ponzi scanner on Kolkata's Tollywood, TV industry, (f) Hawkers grab pavements near station sites as E-W Metro drags on India's imperial run Down Under almost has a surreal ring to it: a team that was on the brink of disaster not too long ago has turned it around so resoundingly in the blink of an eye. It's staggering. / The surprise package in this World Cup has been the Indian bowling. Nobody gave this attack a chance going into the tournament, especially after the poor show in the ODIs last year and the tri-series in Australia. Read More..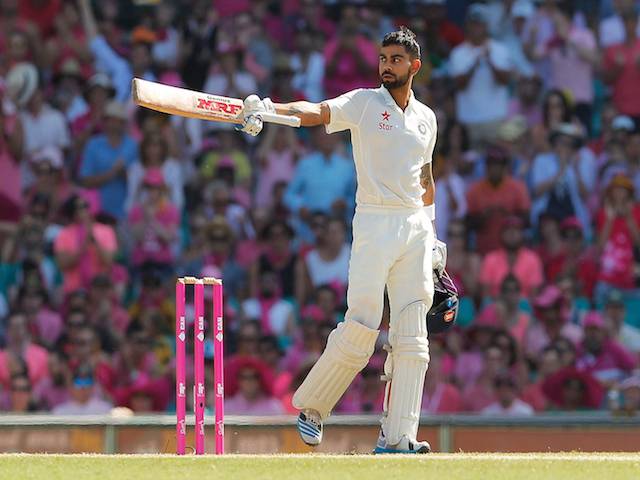 --
- A report on Bollywoodlife.com states that Virzu Studios has revealed Shah Rukh Khan's animated look from the new-age graphic novel, Atharva - The Origin. SRK is sporting a clean shaven look with long locks, which instantly reminds you of his look in the film, Asoka. The superstar is seen holding a sword in one hand and a shield in another and looks like, he is all set to storm the battlefield. / Bollywood Scoop on Big B, Dipika Paducon, film ABCD, & Harshvardhan Kapoor / Review of "dirty politics: : A hybrid of political drama and murder mystery, Dirty Politics is a warped tale. Despite flaunting a convoy of seasoned actors, the film fails to hold up its promising premise. The script's most potent part is the sex scandal but the writer introduces an array of meaningless sub-plots which dilutes it. Had the story systematically unraveled its myriad facets, it could've left a thumping impact. Read More.. 10 TOLLYGUNGE: News In Bengali - Entertainment News

==================
Mark your calendar for 35th NABC conference at George R. Brown Convention Center, 1001 Avenida de las Americas, Houston, Texas 77010 from 10th to 12th July 2015. Presentation of highly entertaining program with vocalists, dancers, musicians, actors, actresses & band group from Mombai, Kolkata & Dhaka will be highlight again at the sanmelan. Artists expect to participate at the sanmelan will be Shreya Ghosal, Music Group 'Red', Amjad Ali Khan & sons, Debjoyti Mishra, Tanusree Sankar & troup, Monomay, Saikat, Pramita, Saheb, Saunak, Rini, Riddhi, Biswanath Bose, Sovon Ganguli & many many more. On line registration is on as well as hotel booking. So check it out by clicking following link.
==================
PBCA Celebrates BASANTA UTSAB -RABINDRA NAZRUL JAYANTI 2015
PBCA along with Bangiya Parishad will host on Saturday, May 2nd, 2015 at Don Bosco Secondary Institute, 2 St. Andrews Blvd. Toronto at 4:30 PM. Prime attraction: Singar Sovon Ganguly - SAREGAMAPA Champ, Kanchan Mallik - #1 comedian plus singer Sudeshna Sanyal Rudra & Parama Banerjee. Excutive Chairperson: Rathin Ghose (905-890-3739), Chairperson: Tarun Gupta(416-514-1251). This is a fund raising event. entry:$25/$40
==================
TSS's 10th Festival of Performing Arts
On May 16th & 17th, 2015 Venue: Glenforest Secondary School 3575 Fieldgate Drive, Mississauga, ON L4X 2J6. Artists featuring: Rupankar: Famous Bengali singer, Parvathy Baul: Internationally famous Baul Singer, Shreya: Rabindrasangeet Singer, Debanjana: Bollywood & Indian Idol. Other program highlights: * Cassical fusion group performance from Kolkata * Opening ceremony - concept, choreograph, direction by Sanjukta Banerjee * Children's drama - concept, script, direction by Prantika Banerjee * Show case of local talents: Poetry and dance recital, Musical, Drama, Instrumental, Song recital ...
Stay tuned as we add many more international & local programs for your entertainment. Tickets: Front two rows: $80, Reserved Seats: $50, Unreserved: $40, For more information contact: Kobi Banerjee: 416-371-9297, Pijush Mitra: 416-315-5529 or Dhruba Ghosh: 647-680-3228
==================
Fund Raising Program (TAAL SE TAAL MILA)
to be held on Sunday, April 12, 2015 at the Don Bosco Catholic Secondary School. Please attend this fun filled cultural event of music and dance from the young Indian Canadian diaspora to support local charitable causes. The fund raising event will be organized by Toronto Calcutta Foundation (TCF).Ticket includes snacks/light dinner:$20, $30, $50. Please call: Nandita Sen 416 431 3037 - Srijeet Chaudhuri 647 290 3209 - Dev 416 627 6400 - Krishnakali Sengupta 905 332 5371. Artists: KAJORI-NABC IDOL 2010 --Kinjal-BOLLYWOOD SINGER & 1ST RUNNER UP ZEE TV SA RE GA MA PA 2010 -- Mohammed Aiyub of Starbiz Productions is providing the LiveBand. - DANCES BY NRITTO KALA KENDRA & SATRANG - Songs of Salil Chowdhury