==================
Click on the article to read details
TOLLYGUNGE: News In Bengali - Entertainment News
1 - Divers Hunt for Missing Jet Debris
The Australian navy has deployed divers in the southern Indian Ocean in the search for debris from missing Malaysian Airlines flight MH370. A series of photos released show fast response craft from the Australian ship Ocean Shield assisting in the complex search operation. Read more..........
2 - Another CEO quits. Is India aviation sector too turbulent for expats?
- Barely six months after Jet Airways, the country's second largest carrier, announced his appointment as its CEO, Gary K Toomey has called it quits. Jet Airways informed the stock exchanges of the change in its top management on Thursday and said that Ravishankar Gopalakrishnan, its Chief Financial Officer will be the 'acting CEO' till such time as Jet Airways board is able to get a new person for the job. - Read More.......... - Indian general elections candidates with corporate background, such as Nandan Nilekani and Meera Sanyal, may rank much above their political rivals on wealth charts, but many others from India Inc who are contesting polls lag behind 'netas' in accumulating assets. Read More....


- The current round of assembly elections in Madhya Pradesh, Chhattisgarh, Rajasthan, Mizoram and Delhi, are seeing several firsts. This is the first time that nearly one-fifth of the Indian electorate comprises first-time voters . This is the first poll in which parties have allocated a portion of their campaign budgets to digital media. This is the first instance when companies have been hired for online image management. "The enthusiasm of the first time voters is pretty high and it is visible," says A.V. Surya, of market research agency IMRB, which also does political surveys. Read More.....

- The last session of the 15th Lok Sabha brings to an end one of the most disappointing periods in the short parliamentary history of India. Read More..... - The Bharatiya Janata Party's balancing act on Telangana-Seemandhra and its prime ministerial candidate Narendra Modi's growing pan-Indian support, particularly in the northeast, have forced the party to rethink reviving an electoral alliance with the Asom Gana Parishad (AGP) and move fast on sealing a mutually beneficial deal with the Telugu Desam Party (TDP). While the top BJP leadership is all for including both the AGP and TDP in the expanded National Democratic Alliance (NDA) for the Lok Sabha elections, the sangh parivar wants the Assam party to come out openly against the All India United Democratic Front of Badruddin Ajmal before it ties up with the BJP because it does not want its caste Hindu votes to be divided. Read More...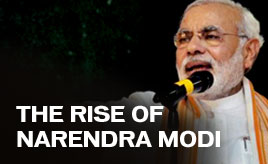 (a) A festival to celebrate Bangaliana , (b) Poll effect: ISI asked to change exam venues , (c) Department secretaries check progress of development work , (d) Kunal tells ED about Saradha accounts , (e) Anti-EC rhetoric under scanner, but Mamata unfazed , (f) For Madurdaha residents, rain is pain 10 TOLLYGUNGE: News In Bengali - Entertainment News

==================
Only two months left to register for 34th NABC conference at Hyatt Regency Hotel, Orlando, Florida from 4th to 6th July 2014. Presentation of highly entertaining program with vocalists, dancers, musicians, actors, actresses & band group from Mombai, Kolkata & Dhaka will be highlight again at the sanmelan. Artists expect to participate are Shadhna Sargam, Shubhomita, Chadrabindu band, Rupankar Bagchi, Anupam Roy, Bappi Lahiri and many many more. On line registration is going well as well as hotel booking. So check it out by clicking following link.
==================
Basanta Utsab: By PBCA on May 3rd, Saturday at Don Bosco Secandary Institute, 2 St. Andrews Blvd. Toronto at 4:30 PM. For more info, please call, Chairperson: Jaideb Sarkar at 905-417-0586 (416-514-1251)
==================
==================
Toronto Sanaskriti Sanastha's 9th Festival For Performing Arts ** Performing Artists: Keka Ghoshal: Bollywood playback singer & 2010 SaReGaMa semi-finalist, Bimbavati: Renowned Manipuri dancer, Rajdeep Chatterjee: Indian Idol 2010 & Bollywood playback singer, Supratik Das: Remowned singer from Bengal (Rabindrasangeet, Ragpradhan, Adhunik), "TRILOGY": An incredible confluence of North Indian Classical & World Music by three internationally acclaimed master musicians: Dr Rajeeb Chakraborty (Sarod), Pt Subhen Chatterjee (Tabla) & Mr Jesse Bannister (Saxophone), ** Date & Time: May 17th & 18th 2014, 5 pm onwards ** Venue: Don Bosco Catholic Secondary School 2 St Andrew's Blvd (Off Islington, South of 401)
| | | |
| --- | --- | --- |
| | Live Criket Score Here | |
The Opening Words
We received phone calls and emails enquiring about the activities of Bengali community here in Toronto as well as services the community provide to new immigrants. We feel there is a need for a website that would provide the informations. This page is dedicated to that need. Having this page in world wide web means if anybody anywhere in the world like to know about the activities of Bengali community of Toronto, all he has to do is search for this page. If you have any public service announcement(s) to make or just share your views, don't hesitate to contact us by email or phone. Thank you very much and enjoy. ---your TorontoBengali.Com team---
Send us E-mail at:
ghoshranen@ca.inter.net